Source USCCA | Repost IRGO 7/29/21
It's important to know where you can and can't carry your firearm. Keeping up with the law can be a bit of a chore. Here is one good website to stay on top of it.
It is illegal to possesses a firearm or other dangerous weapon in a Federal facility. However, there are exceptions for:
Authorized officers, agents, & employees of the United States, a State, or political subdivisions;
Authorized federal officials or a members of the Armed Forces;  and
The lawful carrying of firearms or other dangerous weapons in a Federal facility incident to hunting or other lawful purposes.
The term "Federal facility" means a building or part thereof owned or leased by the Federal Government, where Federal employees are regularly present for the purpose of performing their official duties.
The term "dangerous weapon" means a weapon, device, instrument, material, or substance, animate or inanimate, that is used for, or is readily capable of, causing death or serious bodily injury, except that such term does not include a pocket knife with a blade of less than 2 1/2 inches in length.
---
The information contained on this website is provided as a service to IRGO and the responsible gun owner community, and does not constitute legal advice. We make no claims, representations, warranties, promises or guarantees as to the accuracy, completeness or adequacy of the information disclosed. Legal advice must always be tailored to the individual facts and circumstances of each individual case. Laws are constantly changing, and as such, nothing contained on this website should be used as a substitute for the advice of a lawyer for a specific case.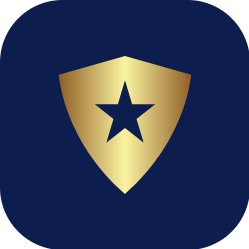 Latest posts by IRGO Website/Blog Team
(see all)