---
Owning a gun is one of the most unique and potentially life-changing decisions one can make. There is nothing else quite like it. Yet, if you think about it, some of our most significant purchases in life don't impact our lifestyle quite as much as the decision to acquire and then possess a firearm with the intent to train with it as a potential tool of personal protection.
There is much you need to know. There are decisions you need to make. And there are actions you must regularly take if you want to be competent, legal, and responsible. This is why you'll find these 3 words built into the IRGO logo: Know, Decide, Act.

We have designed the Indiana Responsible Gun Owners website to be a resource for responsible gun owners who understand the importance of continual learning and training. We are here to help you gain knowledge, make decisions, and take actions to make you more capable of keeping and bearing arms in a competent, legal, and responsible way.
---
On this website you will find news and information about:
Gun ownership,
Concealed carry,
Personal and home defense,
Indiana and federal gun laws,
Self defense laws and responsibilities,
Local area training events,
Classes and learning opportunities,
Updated training, education, and legal seminar calendar.
---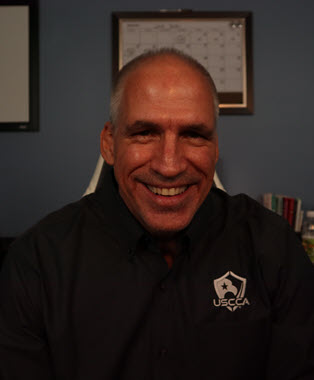 This website was founded and built by Noblesville resident Jim Anthony, the Indiana representative for Delta Defense, the service provider to the United States Concealed Carry Association.

Jim is a lifelong Hoosier, a graduate of Butler University, and a strong supporter of the Second Amendment. He is a:

Lifetime member of the NRA,
USCCA Elite member,
NRA Certified Range Safety Ofc.,
NRA Certified Pistol Instructor,
Glock Certified Armorer,
MTAC Certified Defensive Pistol/Rifle Instructor,
Law of Self Defense Instructor Program Graduate.
Crossfit Level 1 Trainer

After working with many new gun owners as a Range Safety Officer and Instructor, he developed a passion for helping gun owners stay safe, build skills and competence, and understand the law and responsibilities of gun ownership. This experience led him to seek a position with Delta Defense. He now works daily with gun stores, ranges, and instructors to help them build their training and education programs.
The primary purpose of this site is to encourage responsible gun owners to seek out training and practice regularly with their firearms. The mission is also to encourage gun owners to keep learning and stay up to date with laws that are often misunderstood, constantly debated, and continually subject to change. In short, responsible gun owners are encouraged to always be prepared mentally, physically, and legally for acts of self and home defense.